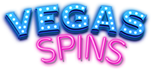 What to Look for in The Perfect Online Casino
Today we're going to be running through a list of things that your perfect online casino should possess. It's not necessary to tick all the boxes here, however, that is much better. And if none are ticked, you should steer clear of that online casino in particular.
Trusted Casino Sites
It is of the highest importance that you double-check the online casino you have eyes on is licensed. Being a licensed online casino ensures that you're being treated fairly by the company and they're not operating illegally. Depending on what country you're in there will be a body that is responsible for issuing licenses to online casinos and ensuring that annually checks are carried out to ensure that they are ticking all the boxes to remain one of the trusted casino sites. Some of these checks involve checking the RNG or random number generator on games on their site to ensure that they aren't being biased towards themselves and guaranteeing financial loss for the player.
If you're looking to play on some of the best online slots from a trusted and popular online casino, head on over to Vegas Spins. There are hundreds of slots to choose from, in addition to this, there are all the standard casino card and wheel games you could want. There are plenty of bonuses and promotions also to be taken advantage of so head on over now.
Deposit & Withdrawal
As well as looking at the times for withdrawals, another thing you'll want to keep an eye on is the different ways in which you can deposit to the website. As well as offering the standard common payment options such as debit and credit card, there are online casinos that try to appeal to a wider customer base by offering alternate ways to make deposits to the site. There are a lot of online casinos with Paypal as a payment option which can be done with just one click as well as some online casinos that have started accepting cryptocurrencies such as bitcoin as a payment method.
Promotions & Bonuses
To stay competitive with thousands of other competitors lurking over their shoulders, online casinos have to:
Constantly stay on their toes and come up with ever more innovative ways of attracting new players and retaining existing players.
One of the ways they do this is through promotions and bonuses.
For example, to attract new players, online casinos will typically offer the player a no deposit bonus to play with or a first deposit bonus. They will also reward the loyalty of existing players through a range of rewards such as free spins and bonus funds to play with.
These are one of the most important chances that punters have to get ahead from a very early stage. It is crucial that punters always take advantage of these welcome offers whenever they are offered by a casino.
Website Security
As with any website where you're going to be typing in your financial information you want to ensure that the website has the latest technology to keep your financial details safe and away from prying eyes of cybercriminals. Most of the more reputable online casinos will have what is called a 128-bit SSL data encryption technology in place. Therefore, it is essential that you look to see that the online casino you have eyes on has this technology in place, otherwise your financial information could be leaked.
There are thousands and thousands of online casinos with new casinos appearing on the scene nearly every week. For you as an online casino player, this leaves you with what seems like an endless choice of casinos to choose from. However, you shouldn't just go for the first online casino you see, instead, there are things you should be looking for in your ideal casino. As there are plenty of online casino sites that are not only unlicensed but could also be offering you an unfair and miserable experience.