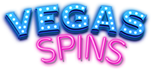 What is a Slot RNG?
RNG stands for Random Number Generator is a piece of computer software that ensures all online casino games are played fairly. Today we're going to look at exactly how it works and then we are going to look at how it plays a bigger role than you'd think in games being played fairly. As the name suggests, the software itself is random, it will produce an absolute result, 100% random. Nothing is predetermined.
There are different types of RNG's however the ones that online casinos use in particular are called 'Pseudo-Random Number Generators'. They are only used in online casino games where there is no live dealer present and thus an element of fairness needs to be introduced into the game. All licensed online casino sites have to be vetted by third party regulators and if games are found to not have an RNG present when it should be, they could be penalised, fined, or even shut down.
So how do these Slots Random Number Generators work within casinos?
For example, let's look at a slots game. There are a total of 5 reels on the slot and each of these reels will have 10 symbols. How the slot RNG will work will be that it will randomly pick a number between 1 and 10 for each of the five reels. This ensures that the the slots are being spun fairly and that the casino isn't purposely giving them losing spins. The RNG is activated each time you press spin on the slots and so nothing has been predetermined before that.
The reason RNG's are needed in online casinos as opposed to land-based casinos is you can't see the cards being dealt in a game of blackjack, when you're actually in a casino you can see what's going on with your own eyes, however, when you're simply interacting with a piece of software you're essentially blind.
Slot RNG's are in use in all of the top slot games at Vegas Spins. Some of the most popular online slots in the UK and industry that have regulated and approved RNG's within them include Starburst, Fluffy Favourites, Cleopatra's, 7's To Burn and Gonzo's Quest. In fact, with every single slot game on Vegas Spins, you'll find that Slots Random NUmber Generators are present as we want to ensure that every player on our site knows they are playing a fair game offered by a trusted online casino.
Do RNG's ensure that you're playing fair?
As long as you're playing at a licensed and regulated casino you can rest assured that you'll be being treated fairly by the casino. As we've discussed already to attain and uphold their licenses, casinos must undergo third-party audits to ensure all of their games are meeting all the regulations that they should be. This intervention from a third party means that you're not just simply taking the casinos words for it when they say that it's 'fair'.
The RNG's before they're allowed to be used in machines undergo a series of thorough tests to ensure that they can't be manipulated or hacked in any way, shape or form. After all, they are going to be used on the internet, which is the home to cybercriminals. One of these agencies that perform these tests are called 'Technical Systems Testing' and they will carry out these tests both on online software and they'll also perform live dealer testing.
Therefore it's never been more important than ever to ensure that you're playing at both a regulated and licensed online casino. If you find the casino is absent when it comes to both of these factors you don't know if you're going to be playing on games that are rigged or fair. The casino could well say they have Slots RNG's in place but how are you going to know if they've gone through the rigorous amount of testing they should have done? You'd simply be taking their word for it and you could potentially just be throwing your money away.
What else should you be looking for in trusted slots?
An online slot having an RNG is a good start to there are also other things you're going to want to be looking out for to ensure you're getting a fair experience and the best chances of winning. The first thing is to make a note of what the RTP or Return To Player Percentage is. This percentage is essentially what the slot you're playing needs to pay back to the public. Some people may see a RTP of 96% and assume that if they play £100 on the slot, that they're guaranteed to get at least £96 back. However this isn't the case, it isn't measured on one session but over a longer space of time. This RTP not only assures that you as the player have a chance of a return but also guarantees profits for the casino.
The next is the 'hit rate' which is essentially the number of spins that end up with a win on an online slot. Similar to RTP, this is also measured in a percentage and is measured whenever a winning spin is recorded on the online slot. On average, hit rates will range between 30% and 50% meaning that on average, and this is guaranteed, every 4th spin will bring you a win. The win could be £1 or it could be £50, either of these will be taken into account and will affect what the hit rate percentage is.
Finally, you're going to want to look at your return. This is the level of money you have after playing the slot. It can end up in 1 of 3 ways, a loss, a win, or you could end up breaking even. You should always only ever gamble what you can afford to lose as winning is never guaranteed on online slots, they are a form of entertainment and should be considered as such and not as an investment.