European Roulette Pro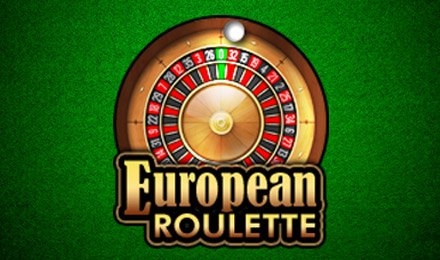 European Roulette Pro
European Roulette Pro is an amazing roulette variant played at Vegas Spins Casino! Launch the game on your mobile, desktop or tablet and enjoy the series of bets available on the 37-numbered roulette wheel. Take advantage of innovative and additional bet types that could boost your luck by far! The aim of the game is to predict which spot the ball will fall in to win!
Top Features
Double Bet
Neighbour Bet
Game Options
How to Play
Set your stakes on the Bet Field by selecting the chips of the coins you would like to bet. After having done so, place them in the main betting area or the Racetrack Betting Area. Once you're done with this, spin the wheel by clicking on the "Spin" button.
Bet Levels:
No bet levels present.
Amount of Paylines Selection:
No paylines available.
Coin Values:
Set your bets from values of; £0.01, £0.05, £1, £25, £100, £500, £1,000 and £5,000.
Bonus Rounds
Double Bets:
The Double Bets option allows you to double up your bet amount for more!
Neighbour Bets:
When a bet is placed, the numbers surrounding it are taken into consideration. Those five numbers make up the Neighbour bet.
Other bets you can make on European Roulette Pro are;
Straight Up Bet
Split Bet
Street Bet
Corner/Square/Quarter Bet
Line Bet
Dozen Bet
Column Bet
Adjacent Column Bet
Adjacent Dozen Bet
Red/Black/Even/Odd- 1-18, 19-36
Did you enjoy this excellent game at Vegas Spins Casino? Why don't you try out other versions from renowned game providers as well. Try your luck on games like; American Roulette, French Roulette, Roulette Deluxe, Deal or No Deal Roulette, European Roulette, French Roulette and more!

FAQ
Getting Started
Contact Us