French Roulette - NetEnt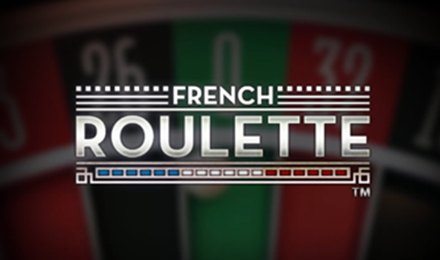 French Roulette - NetEnt
The magic of roulette is always existent in online and real casinos alike yet, experiencing an authentic casino-like feel online is surely a challenge. Well, French Roulette is taking this challenge seriously. This sizzling casino game is one of the most exquisite masterpieces of NetEnt and surely, it includes loads of thrilling options. Try French Roulette at Vegas Spins today and let the excitement level touch new heights. Are you in for the fun? Once thing is for sure... French Roulette leaves no stone unturned in entertaining you in all the right ways!
Top Features
Racetrack Bets
Hot And Cold Numbers
Inside And Outside Betting Options
How to Play
Wondering how to play French Roulette? Even if this is the traditional variation of roulette, it still shares many similarities. French roulette begins with players setting up their bets. Once they are done, they click the spin button which launches the roulette ball on the roulette wheel. As soon as the ball loses momentum, it will tumble to land in a numbered pocket which is declared the winner. All bets that included the winning number are awarded pays based on the paytable. Easy-peasy, don't you think? How about checking out the bets now?
Bet Levels:
French Roulette by NetEnt does not offer any Bet Levels. Yet, you can increase your bets by clicking multiple times on the same betting option. This will stack the chips and increase the total bets.
Amount of Paylines Selection:
No lines are available on this game.
Coin Values:
You are provided with a pool of values at the bottom of the screen. Use the left and right arrows to navigate through the given values and set the bets to your preferences. You are allowed to choose from a minimum of 0.10 up to a maximum of 1000.00.
Bonus Rounds
Standard Roulette Bets
Confused on which order of numbers is the roulette wheel? Go for the Racetrack Bets. These bets allow you to track the patterns of the numbers as they are on the Roulette Wheel. It is useful when you are trying to aim at a certain specific region of the Roulette wheel.
Racetrack Betting
The Hot and Cold Numbers are displayed at the right side of the screen. These are the numbers that came out the most and the least respectively.
Hot & Cold Numbers
You are allowed the traditional roulette bets. As such, Inside and Outside bets are given. Feel free to choose from the following types of bets.
Outside: Column, Dozen, Red or Black, Even or Odd.
Inside: Straight, Split, Three Line, Corner, Six Line.
Good luck in some wheel spinning on French Roulette!

FAQ
Getting Started
Contact Us