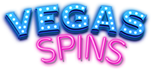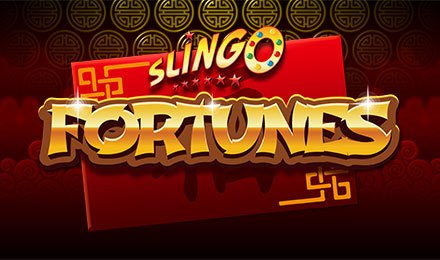 Slingo Fortunes
If you have always wanted to go up against the Banker on that famous TV show Deal or No Deal, then this is your chance to play the game in another way!
play now
Deal or No Deal Slingo is the Slingo version of the TV show and it gives you a chance to win a great jackpot! You can play this exciting game on all Slingo sites as well as Slingo sister sites, so don't worry about being able to access it!
How to Play Deal or No Deal Slingo?
Playing Slingo's Deal or No Deal is fun! To up your chances of winning, you need to understand the game completely.
Game Layout
The Slingo bingo grid in this game does not contain numbers. Instead, you will see the iconic numbered red boxes in the grid.
The Slingo slots reel is below the grid and it will show the numbers of the boxes you need to open.
Unlike other Slingo games, on either side of the grid are listed the prize amounts that are in the boxes. As you open boxes, those numbers will be removed from those lists.
The bet setter is placed at the bottom left of the screen.
The multiplier table is located on the far left, which tells you how much of a multiplier boost you get for every Slingo you win.
The spin counter is on the far right, and you will be able to track how many spins you have.
Gameplay
Set your bet first.
Then click START GAME
Before the game begins, you are shown 26 red boxes, from which you need to choose 1. The one you choose will be set aside and the rest will be transferred to the grid.
Your job is to open as many boxes as you can in the 10 spins allotted to you.
You win Slingos by opening boxes in straight rows, columns and/or diagonals.
Each time you win, the multiplier level goes up on the pay table.



Features and Benefits

This Slingo online game has all the features of the traditional game – the Joker, the Super Joker, Free Spins, and even that pesky Devil! However, what makes this game so very interesting is the Deal or No Deal Slingo bonus called the Banker's Offer!




Banker's Offer:

The Banker's Offer is activated as soon as you win 4 Slingos. That famous black telephone (which is shown on the multiplier table) will ring as soon as you get 4 wins. You will be given an offer by the Banker at this point.

If the offer is one you cannot refuse, take the DEAL and end the game. That red box you put aside at the beginning of the game will open now and you collect your wins.

If you think you can do better, click NO DEAL. You still get to collect the prize, but you can carry on playing the game.

Going forward, you will be given an offer by the Banker for every successive Slingo you win – until you get to the jackpot!




Mobile Experience

Slingo UK fans can now play this game on the go on your mobile devices!





Quick Facts About Slingo




| | |
| --- | --- |
| 1 | Use your Jokers with some thought. Open boxes on the grid that you will give you the highest chances of getting Slingos. |
| 2 | Don't reject the deal the Banker offers you outright. It could be a good deal. |