Black Ice Slots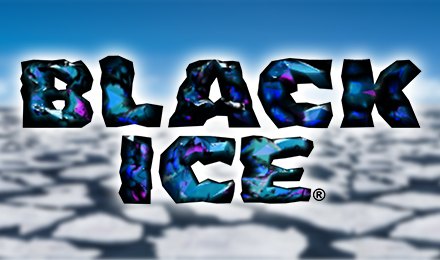 Black Ice Slots
Welcome to Black Ice, another ravishing slot from our collection of diamond themed slots. Realistic Games is blessed with an eye for detail creating a 5-reel slot that beams with elegance with its wide range of fabulous stone on display. This gemstone paradise is set in the depth of an icy cave. Catch every beam of light as the reels spin and enjoy some marvellous display of scintillation. This slot might get you going to help you form winning combinations.
Top Features
Complimentary Spins
AutoPlay Feature
Wild Symbol
How to Play
Picking out the perfect slot from our extensive collection of slots can be quite a task. Guess what, the ever-loved gemstones are creating a storm on Black Ice Slot. Gems that redefines majesty. The symbols that sparkle brilliantly from the reels and worth a mention are the following stones: Yellow Sapphire, Hessonite Garnet, Rubies, Amethyst and Sapphire. Stunning in every respect, these precious stones adds life and glamour to the reels.
Bet Levels:
There are no Bet Levels on Black Ice Slot.
Amount of Paylines Selection:
This slot machine has 10 paylines that remains fixed.
Coin Values:
The minimum bet is 0.20 and the maximum bet is 500.00.
Bonus Rounds
Complimentary Spins:
On Black Ice Slot the complimentary bonus round is largely dependent on the wild symbol. At the start of each standard game, you will find 8 wilds on each of the slot. In the event a win is obtained, every single non-wild symbol that was used in that win are altered to wild symbols. An extra re-spin is then granted using the enhanced reels. Complimentary re-spins are awarded, and further wilds are added until there are no win or the Jackpot Is won.
AutoPlay Feature:
The AutoPlay Feature is a useful feature that you can take advantage of. Just like its name suggests, it allows players to repeatedly play the slot without manually activating the spin button every time. The number of auto-play games includes 10, 25, 50 and 100.
Wild Symbol:
Watch out for the wild symbol with multicoloured ''WLID'' across it. It can substitute all the symbols on the reels to help create a winning combo.

FAQ
Getting Started
Contact Us