Cash Buster Extreme Slots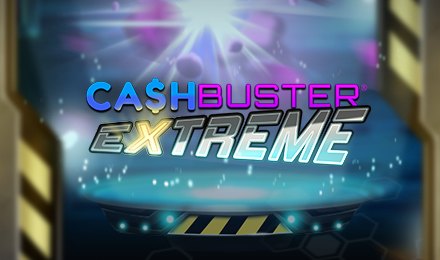 Cash Buster Extreme
Watch the vibrant cubes on Cash Buster Extreme instant game burst at Vegas Spins. In this awesome game that has been created by IWG, your aim would be to align identical colour blocks to grab a prize. Keep your eyes fixated on the grid as instant wins are hidden under the blocks that need to be exploded.

You can enjoy bonus rounds, free goes and more when you manage to form a cluster of same coloured blocks and burst them. You might be thinking that you know this game. If so, it is true. You might have come across Cash Buster and Super Cash Buster in the past. It is from the same game provider, but this version has been enhanced with various additions.
Top Features
Instant Wins
Free Goes
Bonus Rounds
How to Play
First you need to adjust your bets before forming a cluster of coloured blocks on the grid. Place your stakes in the Total Bet Field then hit the Play button to start. To win the game, five or more of the same coloured blocks must been formed on the grid. This could be either horizontally or vertically. Winning combinations will then explode and a prize is awarded.
Bet Levels:
There are no bet levels available.
Amount of Paylines Selection:
There are no paylines.
Coin Values:
Toggle the plus or minus signs to set your bets.
Bonus Rounds
Free Goes
When three or more adjacent Free Go blocks are formed on the grid, you get to pick from one to six coloured orbs. This reveals how many free goes you win.
Bonus Games
When six gem clusters are formed on the grid, two bonus games are awarded.
Blaster Bonus
Six coloured crystals will appear on the grid, where each of them carry a prize. Just roll the dice to see which colour they land on. The selected crystal then explodes and leaves behind a "Collect" block. Then click on that block to grab your instant prize.
Reel Bonus
On clicking the Spin Tab, all of the reels roll. You could win all the prizes from top to bottom of the column.

FAQ
Getting Started
Contact Us