The Price is Right Slot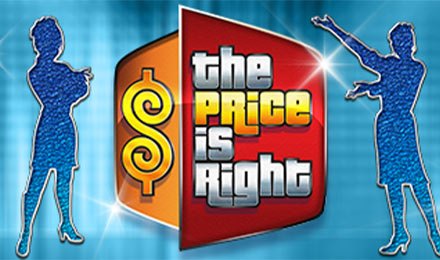 The Price is Right
The Price is Right Slot is Slingo Original's first venture into the showbiz world. It's their first-ever game inspired and based off a hit TV game. What's more, it has all the ingredients to make it a popular game among players. There are 5 bonus rounds and each one packs a real punch. There are numerous features inspired by the gameshow making players feel as if they are a contestant themselves. To enhance players' gaming experience, The Price is Right Slot has the visuals and the genuine music inspired by the show.
Top Features
Cliff Hanger Bonus
Master Key Bonus
Any Number
How to Play
There's no need to be a pro. The Price is Right Slot, is right for players of all levels. Easy and fun the game starts with adjusting your stake to set up your bet. Once you click on the ''SPIN'' button, the reels will be set in motion. You'll get 5 linked spins to spin the reels and your aim is to collect enough bonus symbols in these 5 pins to activate a bonus game. Keep an on the top of the screen. There are blank spaces and each time you collect a symbol for that bonus, it fills up. You launch a bonus if you fill up all the blank spaces with the symbols of that bonus. If at the end of your 5 spins you didn't activate a bonus, you'll be able to buy more and this time at a fixed price.
Bet Levels:
None.
Amount of Paylines Selection:
None.
Coin Values:
The stakes range from 1 to 100.
Bonus Rounds
Cliff Hanger Bonus:
It comes packed with 3-digit multipliers which are revealed to players after they've spun a set of 3 consecutive reels. The cliff hanger on The Price is Right Slot lies in a series of different steps on which players advance along with contingent on the numbers that were once revealed to them. Be careful, one step too far leads to a fall of the edge as well as a big fat loss on all the prizes collected up until that point.
Master Key Bonus:
This one feature is a hit among the fans of the show. The round consists of 3 safes. Two of which contain some interesting prizes. Your mission is to pick from face-down cards in order to find the keys that will fit the safes and bag the prizes that are inside.
Any Number:
This bonus on The Price is Right Slot is intriguing. It comes with 3 multipliers that are shown as blank numbers. One of them has 1 digit presented, whilst the other two have 2 and 3 digits displayed respectively. The numbers that range from 1 to 9 will be used only once throughout the game and your goal is to pick the numbers 1 to 9 in order to match the multiplier numbers with the first multiplier completed. You've got 4 chances to do this.

FAQ
Getting Started
Contact Us